Organised by: FabLab Devon
Date: Wed 31st August 2022
Time: 14:00 to 14:45
Location: FabLab Barnstaple Library, Barnstaple
---
Colour and Decorate some Fizzbit Robots.
In this workshop you will be able to colour and decorate some paper robot templates. We will then attach your fizzbit module which will make your robots dance and shake. The modules charge via usb and you will get to take it home and create more creatures and gadgets.
Fun for those aged 3 to 10 and the family.
*The modules do only shake for 1 min max but they take under 5 seconds to charge.
Please note that booking onto this workshop will end at noon on the 30th of August.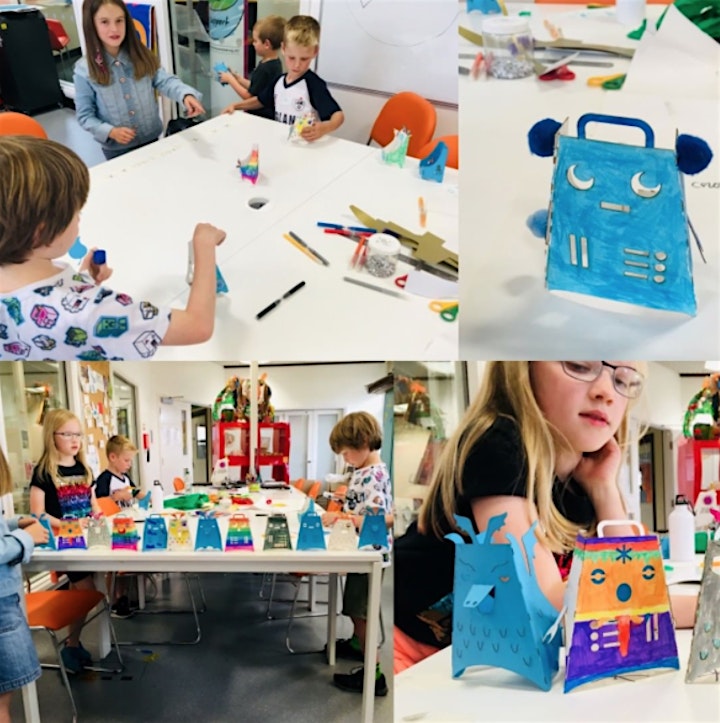 ---